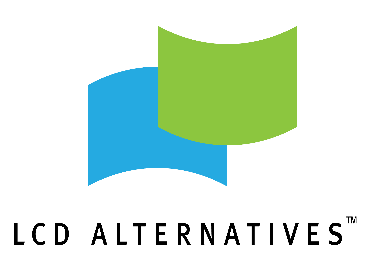 How to Repair your LCD Monitor
And save a lot of money!
Congratulations!
Instead of throwing away your broken LCD monitor, you've decided to fix it. What do you have too lose by attempting the repair yourself? It's already heading for the trash can or the e-waste center. By repairing it you will probably save from $100 to $200 or more!
The repair does not require any special knowledge or skill. About the only tools you will need are a putty knife, a screwdriver, a pair of pliers and a soldering iron. We provide the solder!
Although this tutorial is for a Samsung 204T LCD monitor, the information found here can be applied to almost any LCD monitor.
We have put together several instructional videos and tutorials, they can be found by following the links below:
If you have done any reading at all on the web, you have already discovered that bad capacitors account for a large percentage of all LCD monitor failures.
One note, make sure your monitor is UNPLUGGED before you start to work on it!
LCDalternatives sells repair kits that contain all the capacitors you will need to repair your LCD monitor's power supply circuit board. We only sell high quality capacitors manufactured by Panasonic, Nichicon, and Illinois Capacitors. We sell the kits on eBay and in our Web store (if you don't like eBay). Here are the links,